Vinyl Siding Company Dallas – Fort Worth
Have you grown tired of the extensive maintenance and upkeep your home's wood siding requires? Or, do you have vinyl siding that is damaged, worn and unsightly? It may be time to consider replacing your home's exterior with vinyl siding from Window World of Dallas – Fort Worth.
Vinyl siding from Window World is known for many great qualities, some of the most noteworthy among those being its durability, low-maintenance and attractiveness. When you choose our vinyl siding for your Dallas – Fort Worth area home, you can rest assured knowing that you will experience improved curb appeal, energy bill savings and remarkable protection from harsh weather.
Vinyl Siding Options
The best part of Window World vinyl siding? We don't carry just one type! Our vinyl siding comes in a variety of strengths, styles and colors in order to meet the needs of each and every customer. Browse our vinyl siding options, and their unique features, below, to choose one that fits your needs!
---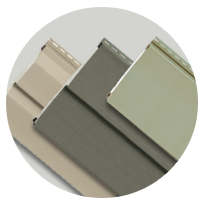 The Prodigy® Insulated Wall System is the most advanced vinyl siding on the market. Offering extreme protection thanks to its heavy insulation, this line of advanced vinyl siding is a perfect solution for improving energy-efficiency, protecting your home and transforming your aesthetics.
---
If you've ever received a high energy bill in the summer or winter months, you know the impact it can have on your wallet. What if the right kind of vinyl siding could help you save big year after year? The 4000 Series Energy Plus vinyl siding from Window World of Dallas – Fort Worth is designed to help maintain constant temperatures in your home year-round.
---
Dallas – Fort Worth residents are no strangers to unpredictable Texas weather. When the weather brings undesirable elements that could potentially damage your home, the 4000 Series Reinforced vinyl siding is there to protect it. This series of siding has been tested to withstand category 5 hurricane winds, heavy rain and more.
---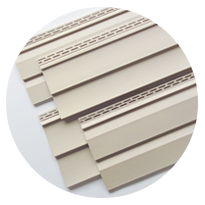 The perfect blend of functionality and affordability, the 2000 Series vinyl siding from Window World of Dallas – Fort Worth not only offers protection from the elements and a beautiful design, but it is also an affordable option. A great choice for the homeowner in search of a quality product that doesn't break the bank.
---